Clinical Research in Obstructive Sleep Apnea
Investigating new treatments for OSA
At Apnimed, we are on a mission to change the treatment landscape for patients with Obstructive Sleep Apnea by developing new oral therapies that address the underlying cause of the disorder. Critical to this mission are our clinical trials. Our most advanced drug candidate for OSA is AD109, which has advanced to Phase 3 clinical development.
AD109 Phase 3 Clinical Program

The LunAIRo Study is a randomized, double blind, placebo-controlled, 1-year parallel-arm study of AD109 vs placebo in participants with mild to severe OSA. The trial is currently enrolling at least 640 participants in clinical centers across the United States. Please click the link below to visit clinicaltrials.gov and review the currently enrolling sites.
FOR ADDITIONAL INFORMATION:
The SynAIRgy Study is a randomized, double blind, placebo-controlled, 6-month parallel-arm study of AD109 vs placebo in participants with mild to severe OSA. The trial will enroll at least 640 participants in clinical centers across the United States and Canada.
FOR ADDITIONAL INFORMATION:
FOR ADDITIONAL INFORMATION: 
FOR ADDITIONAL INFORMATION: 
Salutantibus vitae elit libero, a pharetra augue. Mercedem aut nummos unde unde extricat, amaras. Ab illo tempore, ab est sed immemorabili.
Key, completed clinical trials supporting AD109 development


Apnimed has completed a large Phase 2 clinical trial called MARIPOSA that evaluated AD109 (aroxybutynin + atomoxetine) as a possible treatment for OSA in a broad range of OSA patients over a period of 1 month. The study results showed that AD109 (aroxybutynin + atomoxetine) at both doses tested achieved a statistically significant reduction of AHI4 compared to placebo (p<0.001 vs. placebo). Dosing with AD109 led to clinically important reductions in AHI in most patients with mild, moderate and severe OSA. MARIPOSA results also showed that AD109 improved daytime fatigue, an often-debilitating effect of poor sleep due to OSA.

FOR ADDITIONAL INFORMATION: 
CLINICAL RESEARCH
Frequently Asked Questions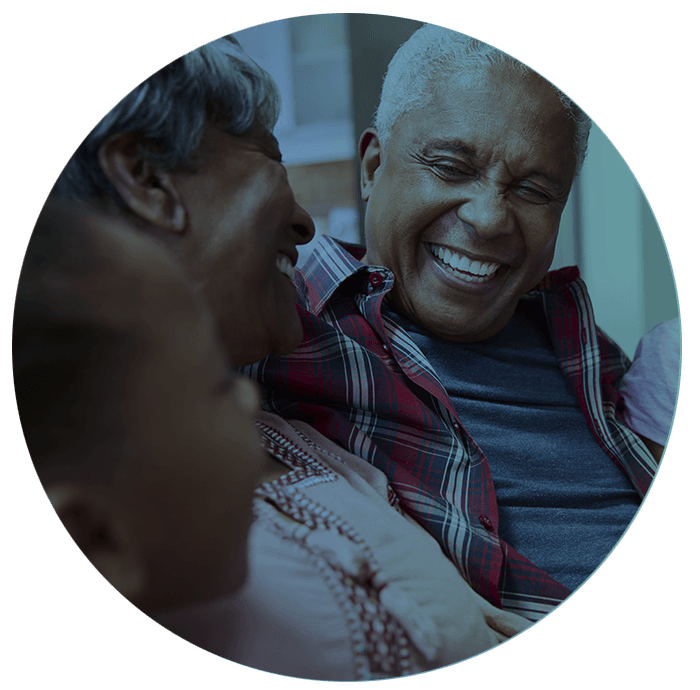 Clinical trials are an important research tool that advance medical knowledge and patient care. These trials assess the safety and effectiveness of potential new medicines and would not be possible without the participation of volunteers.

What is a clinical trial?
A clinical trial is the process used to collect data to study the effects of an investigational medication.
All medications must be reviewed and approved by the regulatory authorities (in the US – the Food and Drug Administration) before they can be made available to the public.
This review process is conducted to learn more about the new medication and ensure that it is safe and effective for the intended population.
There are four phases in the clinical trial process. The first three phases occur prior to regulatory approval of the new medication, while the fourth phase serves to monitor real-world performance of a medication after regulatory approval. Apnimed's MARIPOSA study is a Phase 2 trial.
Who can participate in a clinical trial?
Each trial has specific criteria, which outline the factors for those who can and cannot participate. Some of the criteria can include age, gender, medical conditions, current medications, and the stage of a particular disease. These conditions are known as "inclusion criteria" and "exclusion criteria".
It is important to note that inclusion and exclusion criteria are not used to reject people personally. Instead, the criteria are used to identify appropriate participants for the trial and help keep them safe. The inclusion and exclusion criteria help ensure that researchers will be able to answer questions related to the clinical trial.
What happens when someone decides to join a clinical trial?
During the first study clinic appointment, the participant will be provided with an informed consent form. The document includes important information about the clinical trial. The participant will review the informed consent form with a member of the study team. If the participant agrees to the information in the document, they will sign it before participating in the trial.
The participant will then be asked to schedule one or more screening visits with the study team. During the screening visits, the doctors and staff members will conduct a variety of tests and assessments to determine whether or not the participant meets all of the eligibility requirements. If the participant meets all requirements, they can participate in the study.
The participant will be expected to attend study visits and undergo clinical trial procedures as outlined within the informed consent form.
For the duration of the trial, the clinical study team (doctors, nurses and other health care professionals) will follow the participant's condition closely.
The participant can withdraw from the trial at any point in the process.
Can I get access to Apnimed investigational drugs through expanded access or compassionate use?
Apnimed is a clinical stage biopharmaceutical company committed to identifying, developing and commercializing life-changing therapies for patients with Obstructive Sleep Apnea (OSA). Patients who choose to participate in our clinical trials play a critical role in helping develop new treatment therapies. While we do not currently offer investigational therapies outside of our clinical trials, you may determine that enrolling in a trial may be an option for you. For more information about Apnimed's ongoing clinical trial programs, including whether enrollment is currently open, please review our open trials on www.clinicaltrials.gov.